Pinch Valve
To control the flow of abrasive media in a shot and sand blasting machine, a pinch valve assembly is used. The basic feature of Pinch Valve is to modify the float of media (corrosive, abrasive, granular). It makes use of pressurized air or a mechanical mechanism to open or near the valve. It makes use of a bendy inner rubber sleeve within the valve which continues the media remoted. These are used with slurries and granular products like sand, cement, gravel, fabric, and so on.
Pinch Valve Working
Pinch Valve has three foremost additives of its working: a housing(outer frame), internal rubber sleeve, and stop connectors.
The rubber sleeve is the only thing that comes in touch with the abrasive media and is fitted into housing from inlet to outlet.
The end connections are bolted at every give-up to provide a guide and connection to the valve.
Valve is open in ordinary circumstances (unpressurized), but whilst the pressurized air is coming within the valve, it pushes down the rubber sleeve and creates a pinching effect.
When the rubber sleeve is absolutely pinched, the drift is obstructed and the valve is closed.
When media strikes the rubber sleeve, it works as an absorbent to effect and offers it a longer provider existence than the metal surface.
Type of Pinch Valve
Pneumatic pinch valve
Pneumatic pinch valves can be fully automated or semi-automated. Air pressure acting on a diaphragm or piston linked to the stem converts an air signal into valve stem motion. Pneumatic actuators are used in throttle valves and for open-close positioning because they are rapid acting. A pneumatic valve plunger comes into contact with a resisting spring force that grows linearly as the plunger approaches shutting. As a result, the plunger slows down as it advances, but the sound of the actuator in the system is muted.
Manual pinch valve
A hand-wheel or crank is used to open or close the Manual Pinch valve in a manual/hand-operated actuator. Manual Valves are not automatic, but they allow the operator to adjust the valve as needed. A threaded bonnet and stem are attached to the hand-wheel. When operating the valve, this is utilized to change the height of the compressor.
Solenoid Pinch Valve
Hydraulic fluid is used to control the opening and closing of solenoid-controlled pinch valves. A solenoid is a specially constructed electromagnet. A magnetic field is created around the wire when an electric current is delivered. To focus the magnetism, an iron "T" or plunger is placed in the center of the coil. The actuator of the valve is the movable "T." Solenoid valves can be set up so that the solenoid opens or closes the valve depending on how much power is applied to it. Because electrons may flow into the solenoid coil quickly to produce a magnetic field, solenoid-operated valves are faster than pneumatic valves. This type of actuator can produce a lot of noise.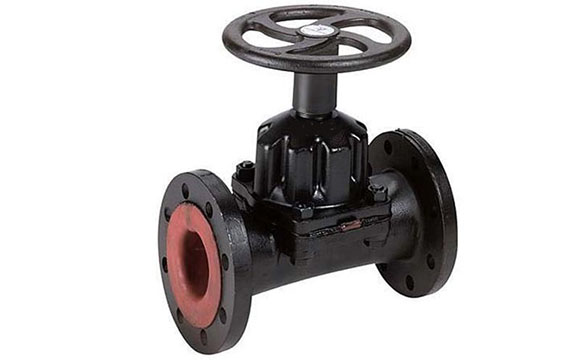 Advantages of Pinch Valve
-extraordinary for use in abrasive media and corrosive media.
-it offers an instant route to media meaning no obstruction.
-low turbulence and friction.
-Easy alternative to rubber sleeves.
-establishing and remaining time is rapid.
Disadvantages of Pinch Valve
– no longer suitable for high-temperature utility because of its elastomeric belongings.
– excessive strain differential can reason the rubber sleeve to deform or collapse so that valve cannot open fully.
– not suitable for vacuum programs as suction inside the sleeve affects in fall apart of the sleeve.
Selection Criteria
1) MATERIAL – for clean dealing with body fabric ought to be lightweight. We need to take careful attention to deciding on rubber sleeves as it's miles the simplest component that come in contact with the media. Its fabric might also include herbal rubber, NBR, ethylene propylene diene monomer (EPDM), silicone, food nice rubber. The fabric has to have the right abrasion resistance to triumph over harm.
2) PRESSURE– to prevent a failure to open up or near up the valve the pressure values should be taken into account.
-Mechanical mechanism to open and close the valve does now not require any strain or air machine to perform. There is a threaded rod that actions up to and down on inner threading inside the body of the pinch valve.
Pinch Valve Application
1) Plastic industry
2) chemical enterprise
3) cement industry
4) bulk and strong handling industry
5) ceramic industry
6) wastewater industry
7) meals and beverage industries
8) pharmaceutical industry
Application in Shot Blasting Machine
Pinch valve is utilized in portable shot blasting machine, and sand blasting machine. It is fitted under the hopper in which media is saved.
the mixture of media and air is available in one to cease of the pinch valve from Sand Blasting hopper and further, some other quit is connected with T in which one aspect intake of air from filter out regulator and the opposite aspect is the output of aggregate of media and air with excessive stress is going to the hose pipe and then to the nozzle.
Outer Body Of Pinch Valve
-The outer frame of the pinch valve is made up of cast iron with the aid of the casting method.
So it is the simplest valve design with an elastomer that can be pinched to cut flow using a mechanism or fluid stress for media for diverse purposes.
Pinch Valve Manufacturers
Shot Blasting Machine is the Best Pinch Valve Manufacturers in India. We also a Manufacturer of Manual, solenoid, Pneumatic Pinch Valve, sand blasting machine, portable shot blasting machine, sand blasting cabinet, shot blasting nozzle, thermal spray gun, arc spray gun, flame spray gun, abrasive media in India.